Our products
Materials are delivered according to EN, ASTM si DIN and are certified with international standards: Pressure Equipment Directive 97/23/EC, MOD. H;Certificate ATEX EN 13463-1:2001, EN1127-1, Directive 94/9/EC "ATEX" , Grupa II CAT.2 pentru utilizare in atmosfera exploziva; PED: EN10213:1995, EN12266:2003, 10222:1998, 10204:2004, 1983:2006, 19:2002, EN ISO 17292:2004.
About us
Sidalex Industrial is a leading distributor for a variety of industrial products such as valves, flanges, fittings and pipes since 2001.
For industrial products that we don't keep in stock, we have a vast and reliable network of quality and affordable suppliers. If you are in need of a hard to find product, just contact us to find out how we can supply you with just the right item for your application.
We are a reliable industrial products distributor to the petrochemical and oil & gas industries, and therefore have a strong presence in the oil & gas field ventures.
The quality and complete satisfaction of customer's requirements have been basic to all researching, engineering and commercialization activities of the company.
The Quality Assurance System which complies with the requirements of ISO 9001 is maintained and implemented, so that, only the products of high performance and superior quality are dispatched to the customers.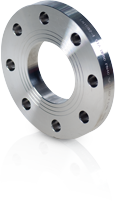 Contact details
S.C. SIDALEX INDUSTRIAL S.R.L.
VAT :RO13959826
Reg.No..: J29/545/2001
IBAN: RO63 RZBR 0000 0600 0343 4029
Bank: Raiffeisen Bank
Contact
Dan Bucur,
Mon-Fri, 9:00-17:00